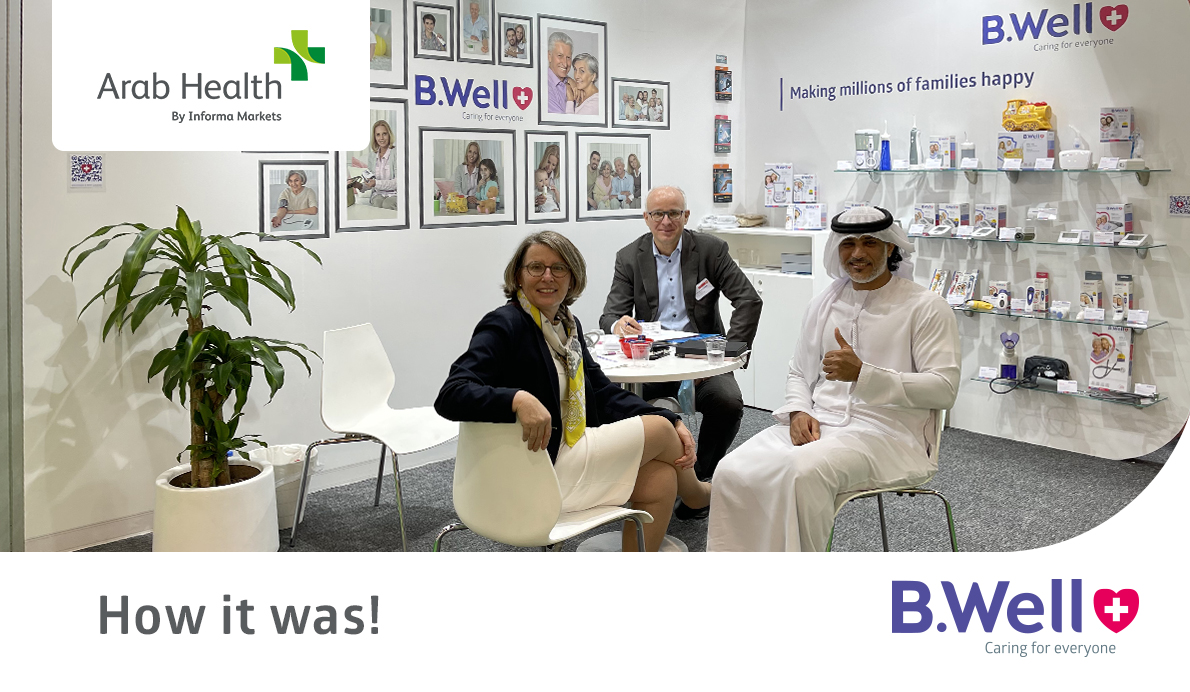 From January 24th to 27th 2022, B.Well Swiss took part in the Arab Health 2022.
This year Arab health included 40 countries in different fields of health care.
Annually this event help to connect markets, present new innovative products, and build strong relationships with clients. 
B.Well Swiss took an active part in Arab Health 2022: the company presented its home health care devices (blood pressure monitors, nebulizers, irrigators, thermometers) and enjoyed increased interest from the healthcare representative from different countries.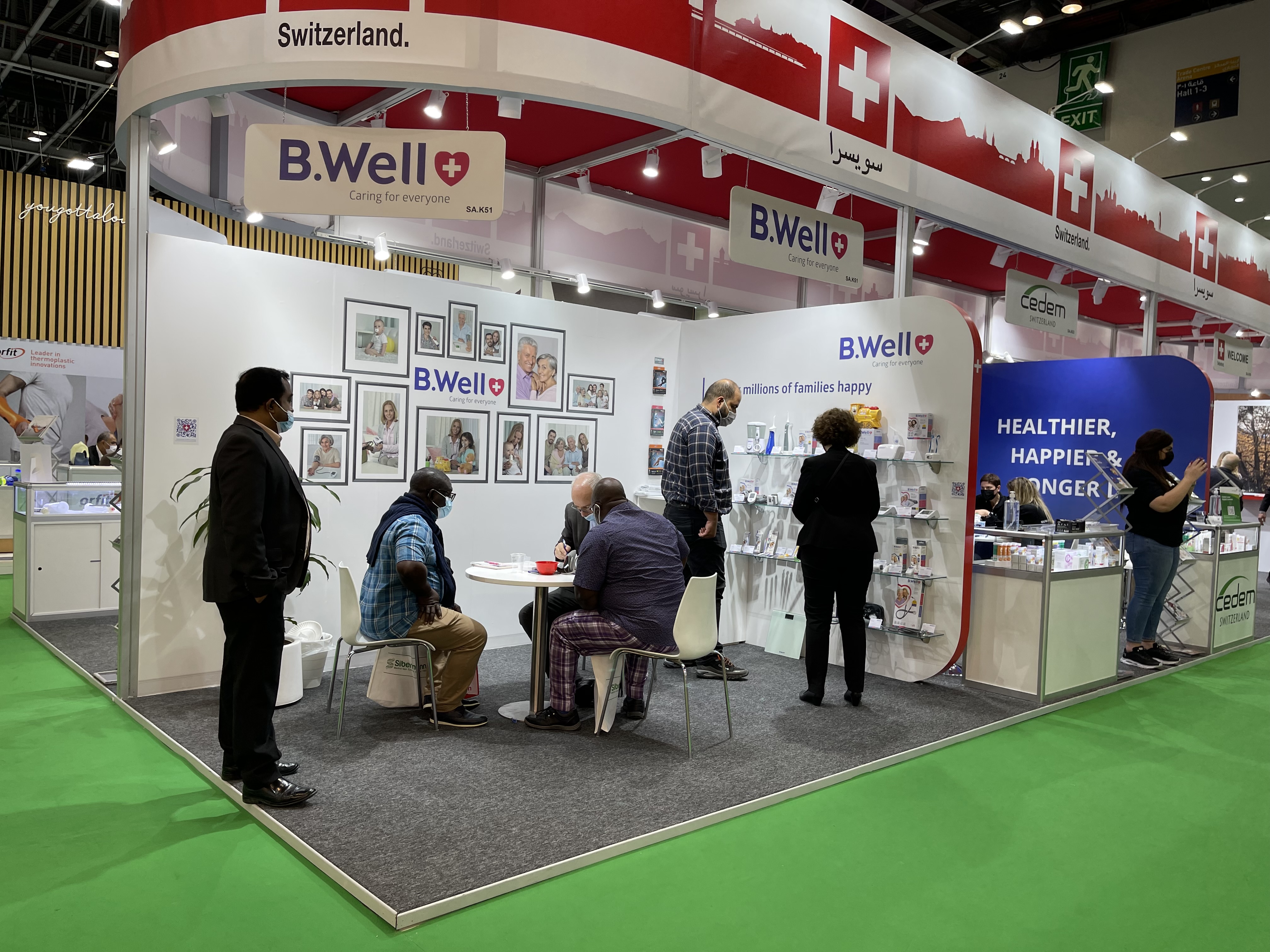 Our Sales Director Mr. Geert Groenewegen shared his impressions of the event:
"Last couple of weeks we took part in the Arab Health Online and this week in the Offline version in Dubai.
Despite the global crisis, Arab Health was a success with visitors from all over the world.
We have had meetings with existing clients to discuss status, new plans, and opportunities for further growth and, of course, strengthening existing relationships for which Dubai is a great environment.
We were able to meet quite a few new potential clients from different countries and, of course, our goal is to turn them into our clients ?. The combination of offline and online is a good practice, as many of the companies we invited before the expo stopped by to find out more about B.Well Swiss. Those who could not come for various reasons contacted us to get more information.
We could tell more about the results in a couple of months."
We want to express our gratitude to everyone who visited our booth and those who became interested online. We will be in touch online at https://www.arabhealthonline.com/en/Home.htm until the 28th of February.