B.Well kindly invites you to participate in the Arab Health 2022 online and live in-person exhibition.
Join us at Arab Health 2022 and immerse with the healthcare industry - Register now and get your free access to the Live In-Person (24-27 January 2022 | Dubai World Trade Centre) and Online (5 January - 28 February 2022) events.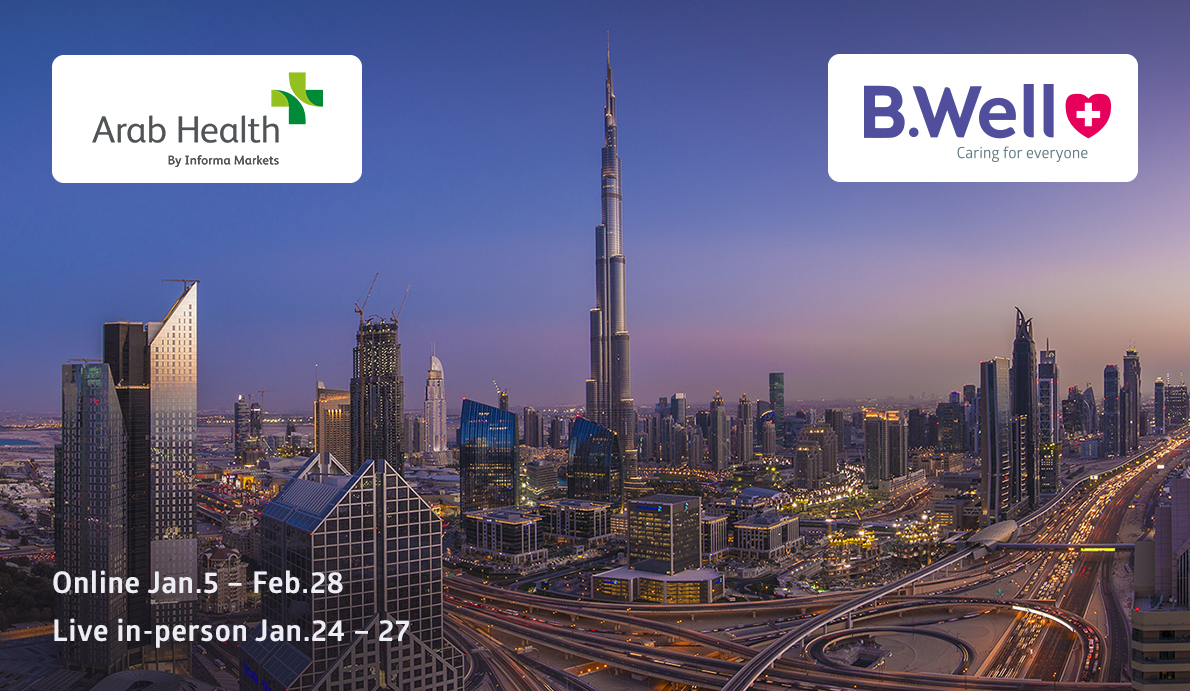 Arab Health 2022 is going to be your chance to get a head start on this year's upcoming opportunities in an industry that is now more resilient than ever. With all the global players coming together in one place, you will be able to attend one event that can provide you with all the benefits from attending multiple smaller events throughout the year, helping you save time, money, and effort.
Visit our stand in person at the Swiss Pavilion and meet B.Well Sales Director Mr.Geert Groenewegen and General Manager Bernadette Maede. They will answer all your questions and tell you everything about our products that makes life better.
In addition to the Live event, this year's Arab Health is also introducing the Online platform, from 5 January 5 -  February 28, 2022.  Visit our company page to find out more and be in touch.
We are looking forward to presenting you with a new generation of B.Well health care products. You can freely ask all your questions in a live chat on our company page. See you there!