Dear friends,
Looking back to 2021, we can say - what a year!
In this extraordinary year we have made exceptional achievements. We were able to further expand our customer base by gaining new family members. It's a privilege to grow in a good and dynamic way and we are thankful to have more presence all over the world with each passing year.
In the coming year 2022, we will continue to do everything possible to improve where there is still potential and to maintain our already existing high standard of quality and service. I would like to thank you for the constant support and for being part of our great team! It's people like you who make B.Well a fantastic and successful company. More and more we are becoming a bright shining star at the medical device sky – because of you.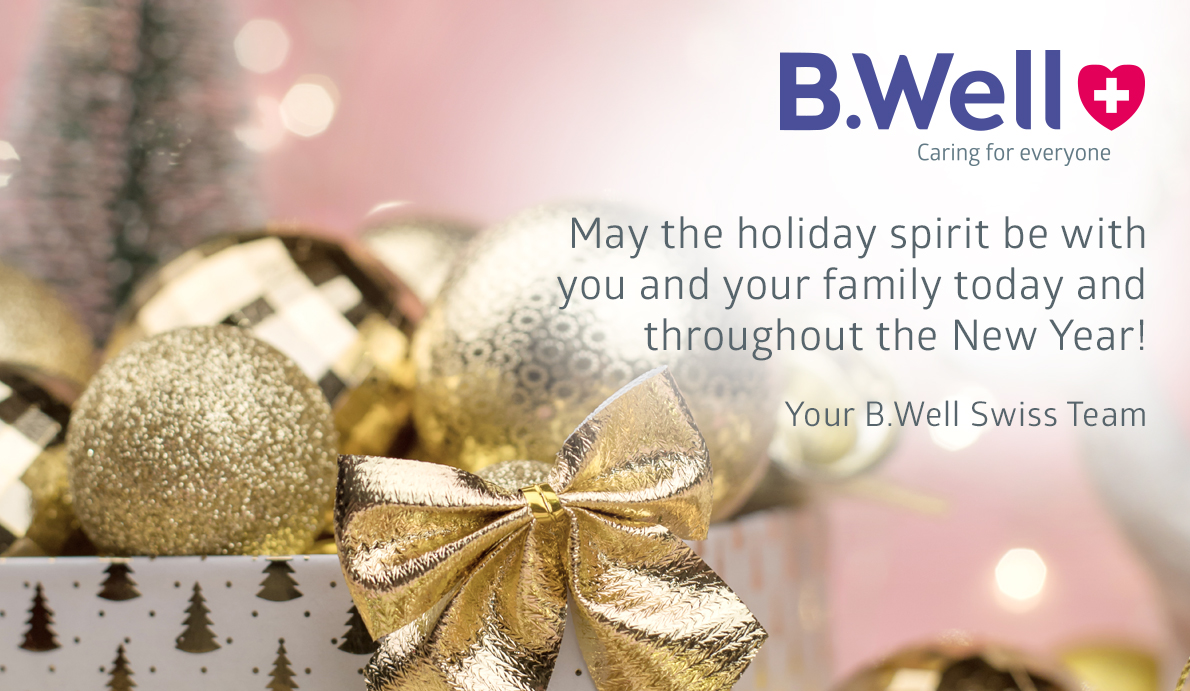 I want to extend the best Merry Christmas and Happy New Year wishes to you! May all your wishes of good health and prosperity come true for you and your beloved ones. These wishes, coming from the bottom of my heart, are sent out with a loving thought of gratitude. 
Bernadette Maeder-Holenstein, B.Well Swiss General Manager