Oral hygiene is a good habit learned at an early age. Parents are always carefully caring for the teeth of babies (they monitor the appearance of new teeth, help to clean them), while teenagers do not receive the same amount of attention. However, it is also important for them: besides general health, appearance becomes so significant during growing up.
According to the World Health Organisation (WHO), 60-90% of teenagers suffer from dental caries worldwide, and almost 100% of adults have fillings in teeth. Dental caries can cause a terrible toothache, the spread of infections, and the progress of diseases. All this affects the quality of life and human development.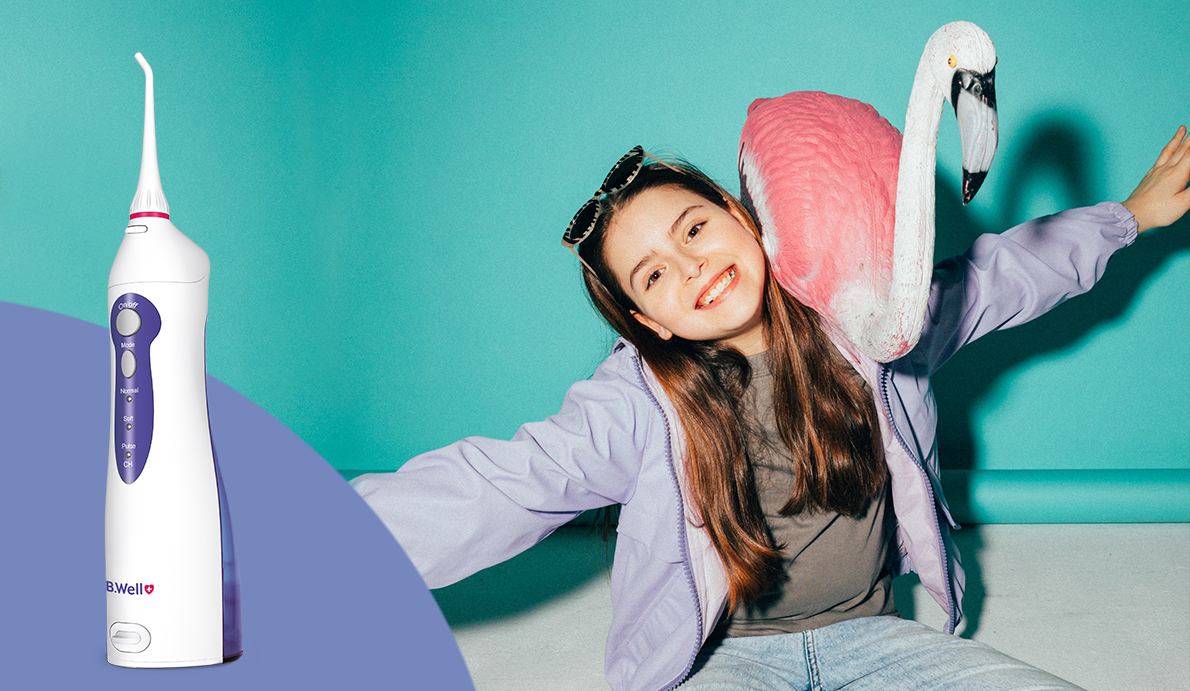 The following reasons can provoke the development of caries:
consumption of foods high in sugar, including hidden ones, for example, muesli sprinkled with syrup, sweet soda, chocolate, ketchup, etc.;
lack of dental and oral hygiene.
Another important point is that in childhood, the change of deciduous teeth to permanent ones begins. The last deciduous teeth fall out at about 12 years old. It is important to remove them on time (when the permanent ones are teething), thus the correct bite is formed. 
Unfortunately, 90% of young people have bite defects, which can often be corrected only with the help of a doctor or braces. This is the moment where the danger of caries development lies: under the braces, food particles and plaque can accumulate, which, with insufficient hygiene, will lead to the development of caries. The biggest difficulty is that teenagers are often very inattentive to cleaning their teeth. Even basic brushing of teeth is sometimes irregular for them.
However, we found a solution. These days, many teenagers are interested in various gadgets. Surely their attention will be attracted by colorful irrigators, devices for deep cleaning of the oral cavity. Irrigator is gaining popularity, and becoming trendy. It is useful for health and beaty, and will help to avoid unnecessary visits to the dentist.
What kind of irrigator to choose for a teenager? There are fixed and portable irrigators on the market. During puberty, the child wants to separate from adults, starts to build his life on his own and wants to have personal belongings for individual use. Therefore, a personal portable irrigator will be the best decision for a teen.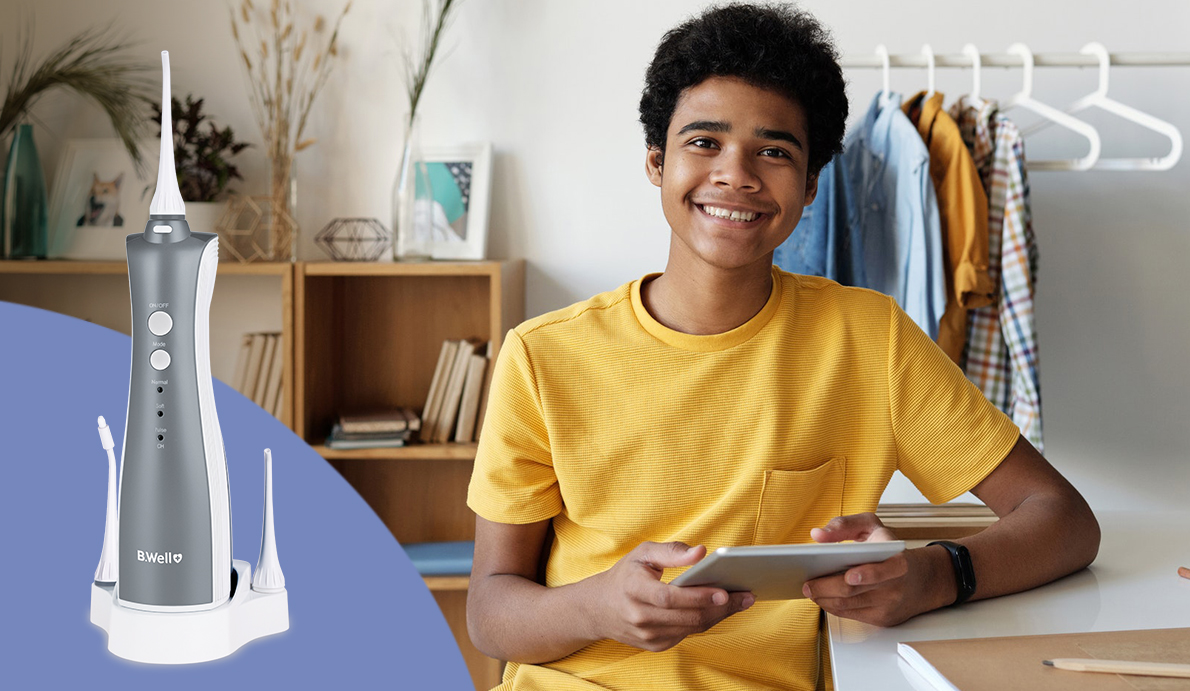 Our B.Well WI-912 portable irrigator, developed in Switzerland, is designed right for individual use. Noble grade shade and european design make it a desirable gadget. It removes harmful bacteria deep between teeth and below the gumline where brushing won't reach. 
Irrigator comes with 5 nozzles (including for cleaning braces):
2 standard  (with multi-colored rings);
tongue brush;
periodontal (for gum massage);
orthodontic (for braces).
The device has 3 operating modes: normal (optimal mode), soft (for sensitive teeth and gums), pulse (for a healing massage). Operation is very simple: on/off and mode selection button. Contactless induction charging deserves special attention. A charge lasts more than a month, thus the device can be charged once and taken with on a trip without worrying.
We also have a deep purple WI-911  and travel-friendly PRO-913 irrigators for individual use. A snow-white WI-922 fixed irrigator is also in our range and is intended for a family use. WI-922 has an expanded set of nozzles and 10 power modes with smooth adjustment. This allows you to adjust the pressure of the water jet depending on individual sensations. To learn more about our irrigators, click here. 
Let the teeth of your teenager shine and be well!