Despite the fact that it is already August, the summer continues! Many are going to have a vacation. Sea, mountains, deserts, rivers ... everyone has their own plans. During this wonderful time, do not forget about your safety. We have prepared for you a list of portable medical devices that you may need during your holiday. 
Digital thermometer 
Temperature is one of the main vital signs for humans. Digital thermometer will be your best friend to monitor health during vacation. It is small (doesn't take up much space in your luggage) and battery-powered (can measure temperature without recharging for a long time).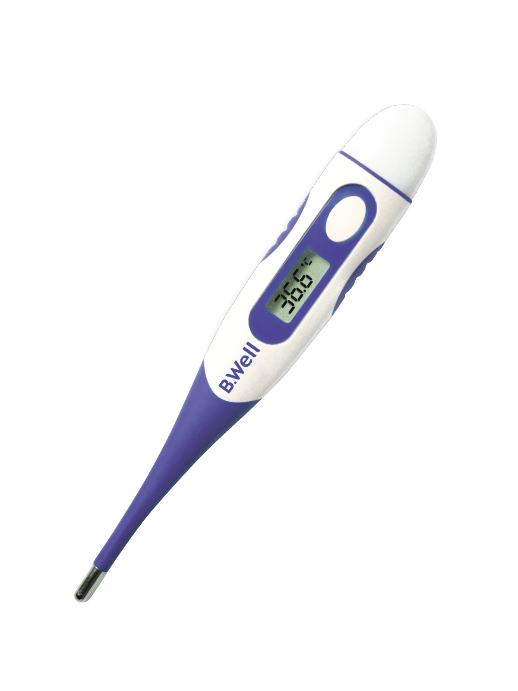 Modern thermometers are made of safe plastic and contain no mercury or glass. B.Well digital thermometer WT-04 standard is completely waterproof, so you don't have to be afraid to wet it. You will get an accurate reading of your body temperature in just 30 seconds. When the measurement is completed, the device will beep, and then if you forget to turn it off, it turns off the power on its own. 
Wrist blood pressure monitor 
Monitoring blood pressure is an important thing not only for those with chronic health problems, but also for those who are going to change the time zone and climatic conditions. For example, in hot weather, the blood pressure rises, as well as in mountainous areas. After a long flight or acclimatization, it may drop. You can take a wrist blood pressure monitor with you to control your health while traveling. These devices measure blood pressure just like a regular blood pressure monitor, but they are smaller and fit on the wrist. You just need to hold your wrist at the level of the heart while measuring.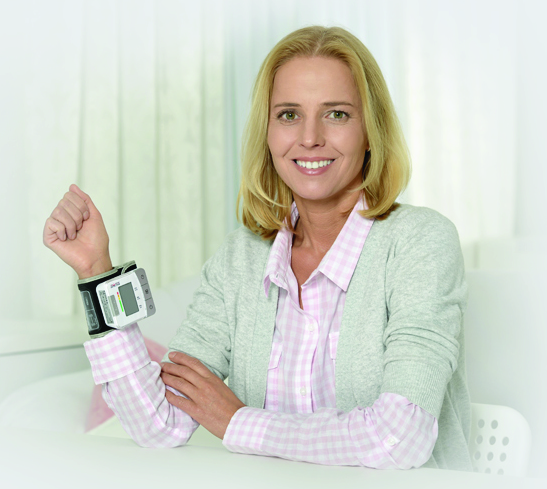 B.Well wrist blood pressure monitors are compact in size, easy to use, and stylish. Accurate results are guaranteed. Pulse arrhythmia detection will let you know if you have heart rhythm problems. PRO-39 is a precise device available for everyone, MED-57 has advanced functions to control the health and memory for 30 measurements. 
Nebulizer 
Nebulizer is a medical device for low-respiratory tract treatment during inhalation. It quickly and painlessly treats lung diseases: bronchitis, bronchial asthma, chronic lung disease and others. We are used to the fact that such devices are large and noisy. But modern developments will surprise you — nebulizers have become compact and quiet. Therefore, the device can be your faithful assistant if you have an exacerbation of allergies or a cough on vacation.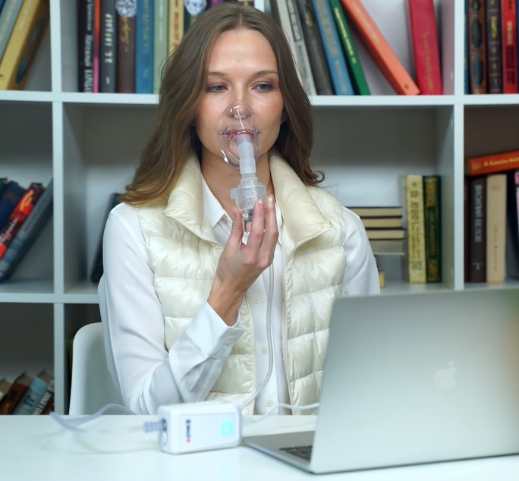 Our compact MED-120 nebulizer is perfect for this purpose. It has two masks - for children and adults, so that it is suitable for any age. It is low in noise and can be supplied with power through the USB port from a laptop or any other device. Its efficiency is proved by European standard EN-13544 for nebulizers. 
Irrigator 
It is no secret that to have white and healthy teeth, we all need to irrigate our oral cavity after toothbrushing. Irrigator cleans interdental space in hard-to-reach places, removes soft plaque from teeth to make them whiter and massages gums to prevent periodontal diseases. It is a very summer device that can make you an owner of a Hollywood smile.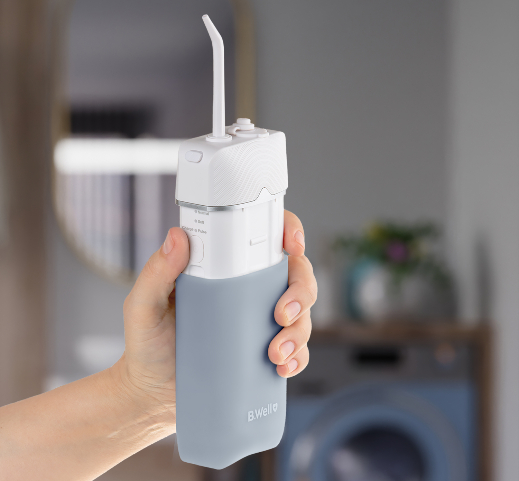 Our new mini PRO-913 oral irrigator is compact and travel-friendly, has a noble grey color and soft touch coating. The nozzle is hidden inside the device, so that you can easily get it out and irrigate your teeth using 3 modes: normal, soft and pulse. It is as effective as big fixed irrigators. The device is recharged by Micro USB and can operate one month until the next charging. 
Spend your vacation in a healthy way and be well!