B.Well Swiss kindly presents to you our new generation infrared thermometer — MED-3000. Let's take a look at the device characteristics and discover its new options. 
MED-3000 is a non-contact accurate medical thermometer that allows you to measure the body temperature conveniently and quickly without touching a measured surface.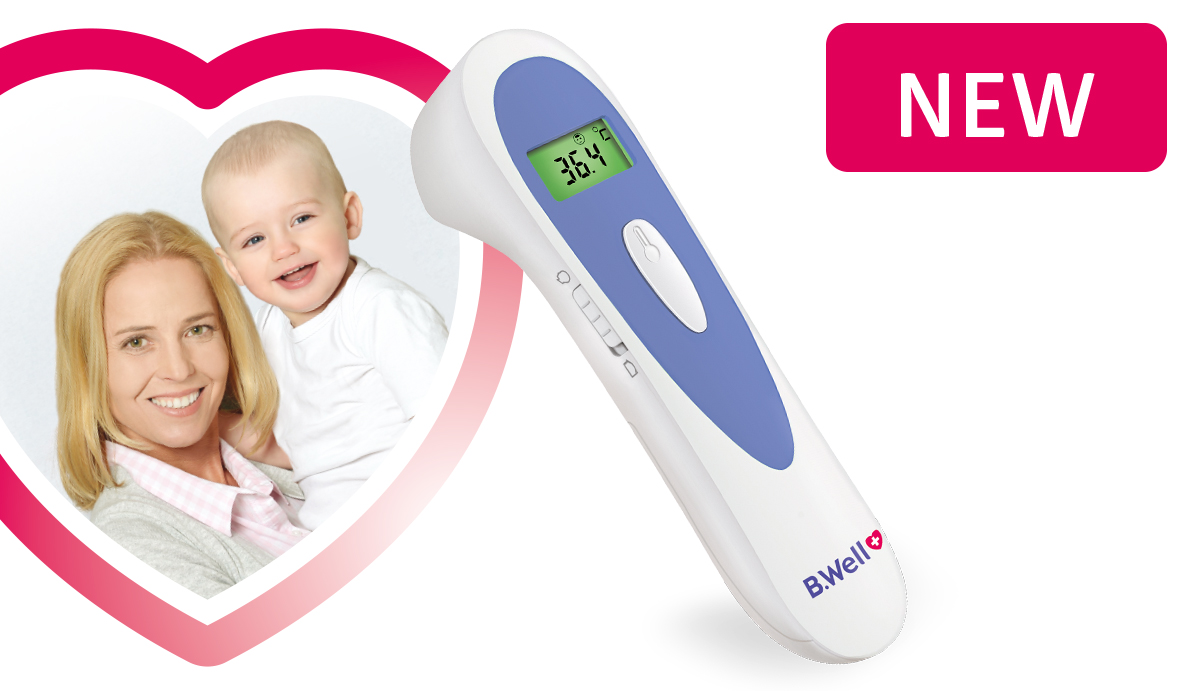 MED-3000 is a universal device that measures not only the human body, but also water, air and object temperatures. It is possible to use MED-3000 for daily needs: to measure the temperature of water in a bath, air in a room or outdoors, and baby food before feeding. The button for switching measurement modes is located on the side of the thermometer body.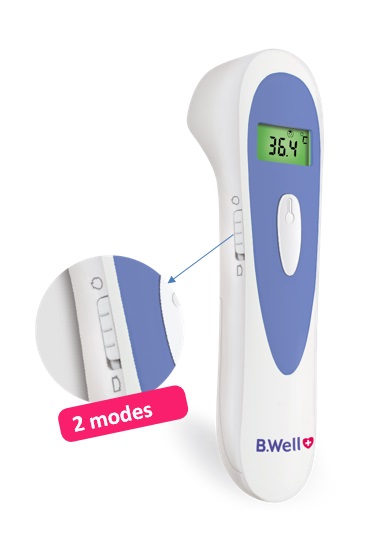 The measurement results appear on the LED display of the device, which by traffic lights backlight - green, yellow and red - shows temperature hazard to health in the human body temperature measurement mode. Green light means that your body temperature is normal, a yellow one - that your temperature is >37.9 °C (100.2°F) and you have a fever, and the red LCD on display means that the temperature is <42.9°C (109.3°F) and you should consult with your physician immediately.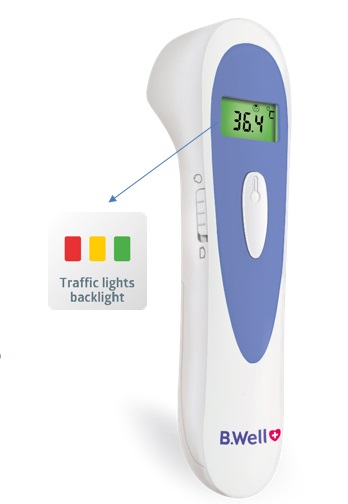 Another new option is blue tracking light. With a visible blue LED indicator, the thermometer helps point the correct measurement area. The blue beam helps to position the device correctly even at night.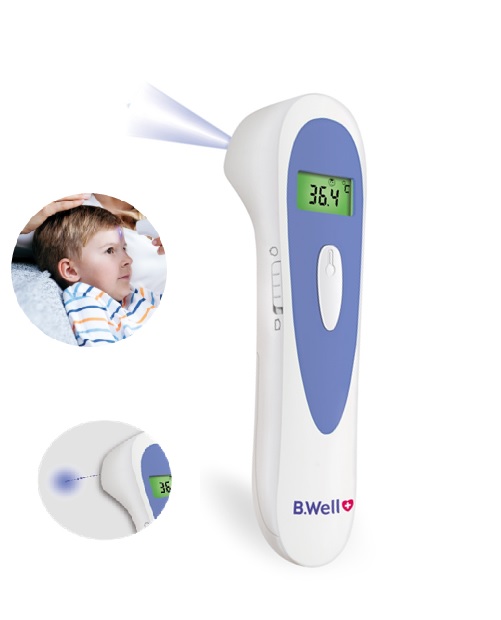 MED-3000 temperature measurement time is 1 second. The device has a memory option for 25 measurements which allows it to track the dynamics of temperature. The temperature measurement range is 0-100°С for the body, object, air or liquid temperature monitoring. 
MED-3000 is made of safe materials and contains no mercury or glass. The device has a built-in °С/°F switching function. The thermometer turns off automatically and can be stored in a soft handy bag that is included in the package. The device is powered by batteries. The device emits a sound signal when switching on and off, at the beginning of the measurement and if the temperature is high.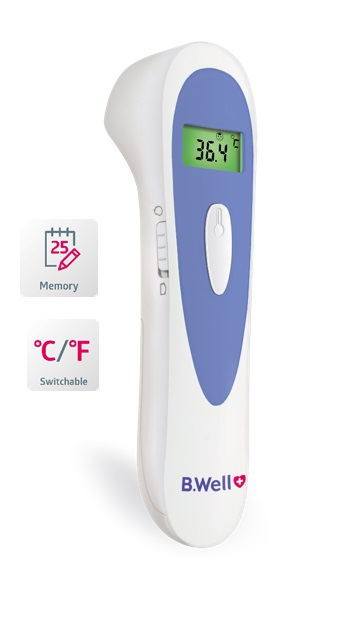 MED-3000 is suitable for individual and family use at home. Parents will not disturb their child, because the measurement is taken from a distance within 1 second. The device is ideal for taking measurements at night: thanks to the backlit display, readings are clearly visible, and in silent mode, the thermometer does not wake up a sick person. The measurement procedure is easy if you are sick and measure the temperature by yourself.  
On the other hand, MED-3000 is suitable for mass measurements. In crowded places, it is convenient for service employees to use a non-contact infrared thermometer, as it is hygienic and gives an opportunity for quick measurement.