When a child starts to get sick, it's not fun. You immediately notice that he does not behave as usual: shows less activity, fusses much, looks tired and often asks you to go to bed. To know exactly what is happening with your kid, it is better to measure his body temperature. Body temperature is one of the vital signs for human beings. An elevated body temperature or fever is a defense mechanism of the body in both children and adults. If it is high, it means that something is wrong and the immune system struggles with something inside the body. 
Fever is usually triggered by external pyrogens: substances foreign to the body that have entered the bloodstream. These include infectious pyrogens: viral toxins and metabolic products of microorganisms. Also, the primary group includes non-infectious pyrogens: certain lipids, proteins and protein-containing substances that enter the body from the external environment or arise in the body during inflammatory processes, allergic reactions or the decay of tumor tissues.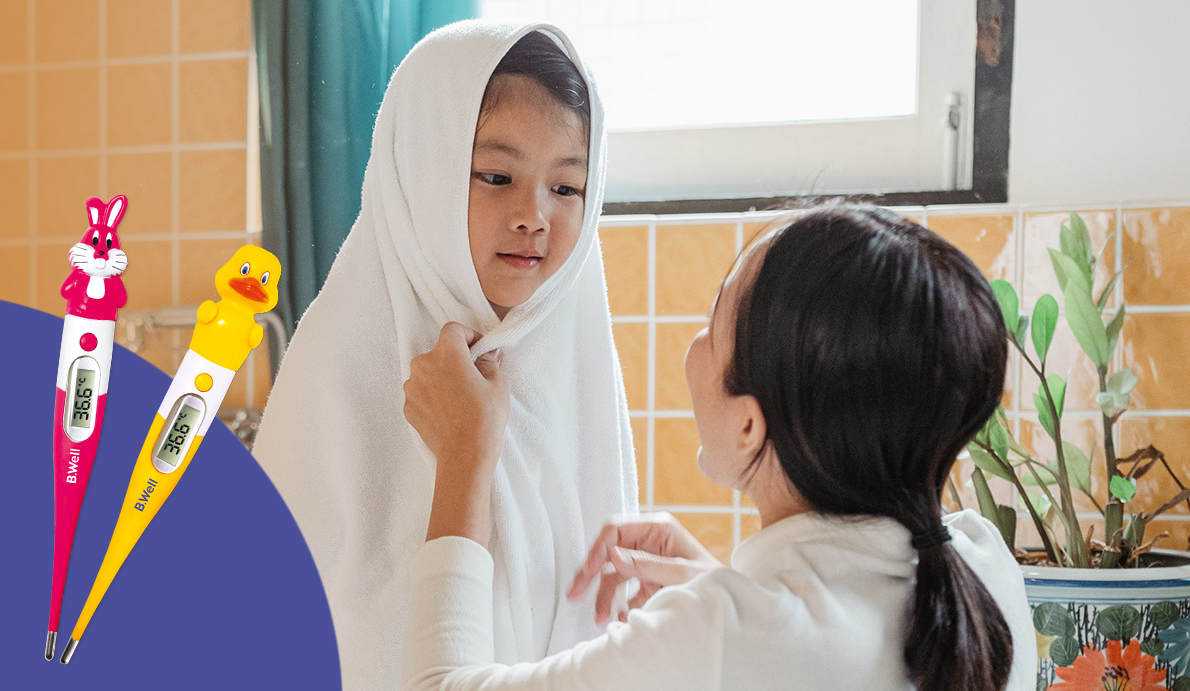 The rate of temperature rise depends on the concentration of pyrogens in the blood and can serve as a diagnostic sign. Therefore, the temperature measurement could be a good tool to answer the question "What is wrong with my loved one?" To have such a device at home is a useful habit. 
Kids love thermometers with interesting and fun designs, of course. B.Well WT-06 flex digital thermometers in the form of duck and rabbit are the most beloved ones. The colorful toy-tip is fixed, so the child will not be able to swallow it. The measurement takes from 10 seconds.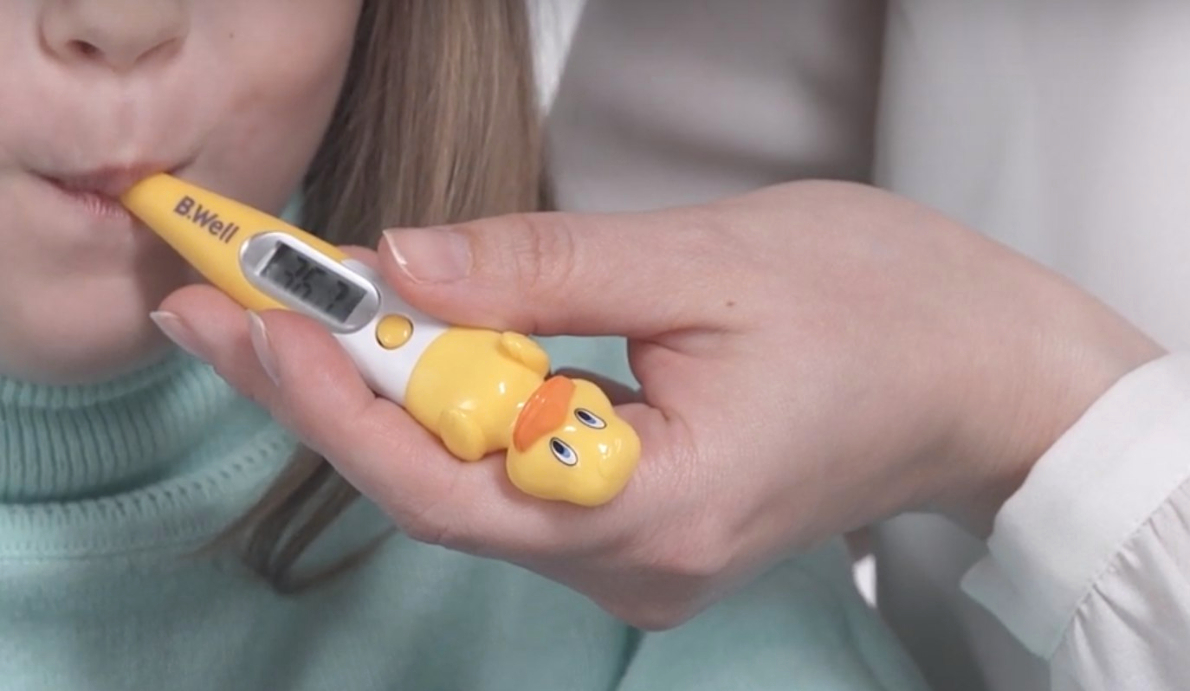 Thermometer is made of safe materials (safe plastic) and contains no mercury or glass. Thermometer is completely waterproof. Nothing bad will happen, even if something accidentally spills on it. The device beeps at the end of the stage of rapid temperature rising and when the measurement is ready it automatically switches off. After the beep, the thermometer must still be held 1-2 minutes. The tip of the thermometer is flexible, which means that the body of the device is not hard and provides gentle touch with the skin, which ensures a comfortable measuring.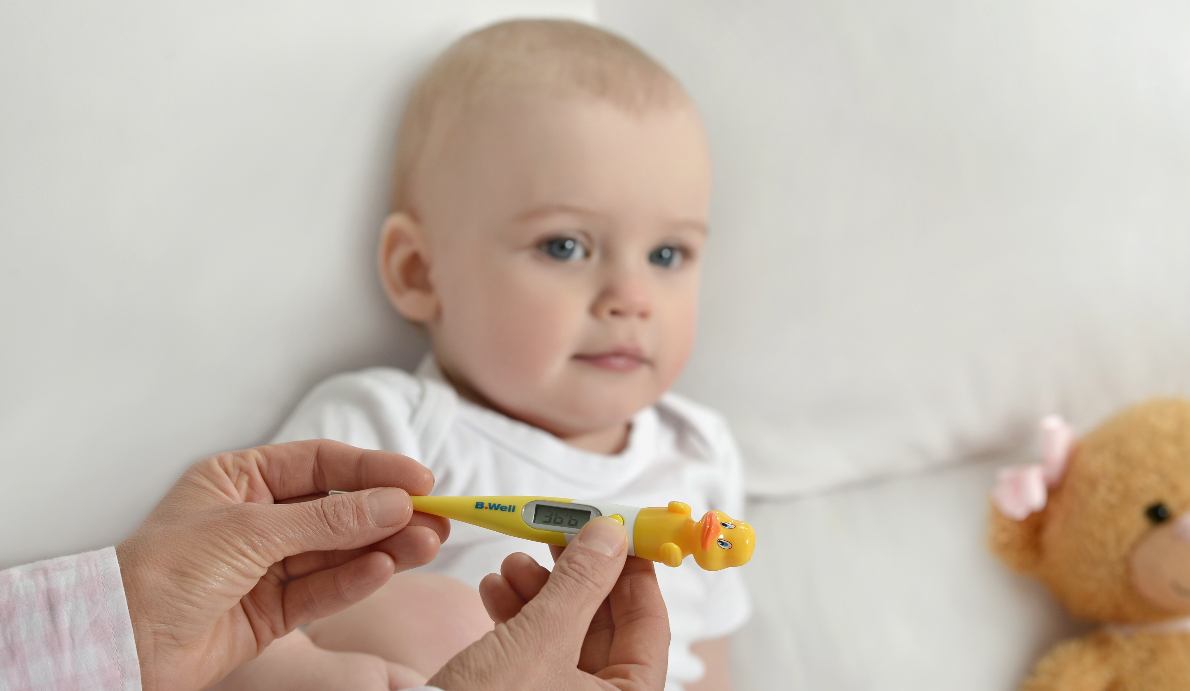 Measurement can be taken orally, axillary (under the arm) and rectally. It should be remembered that the normal temperature differs from place to place in the body. You can safely take WF-06 flex with you on trips: it does not take up much space and will always be close at hand. 
Give yourself reliability, and joy to your child from the temperature measurement procedure and calmly monitor his state of health. Take care of your loved ones and be well!