We kindly present to you our new generation TH-7000 non-contact infrared thermometer. 
TH-7000 is a smart device for accurate measurement. It makes the body temperature measurement easier for the whole family, perfectly fits for mass measurements and will be one of the most useful healthcare devices at gadget lover's home.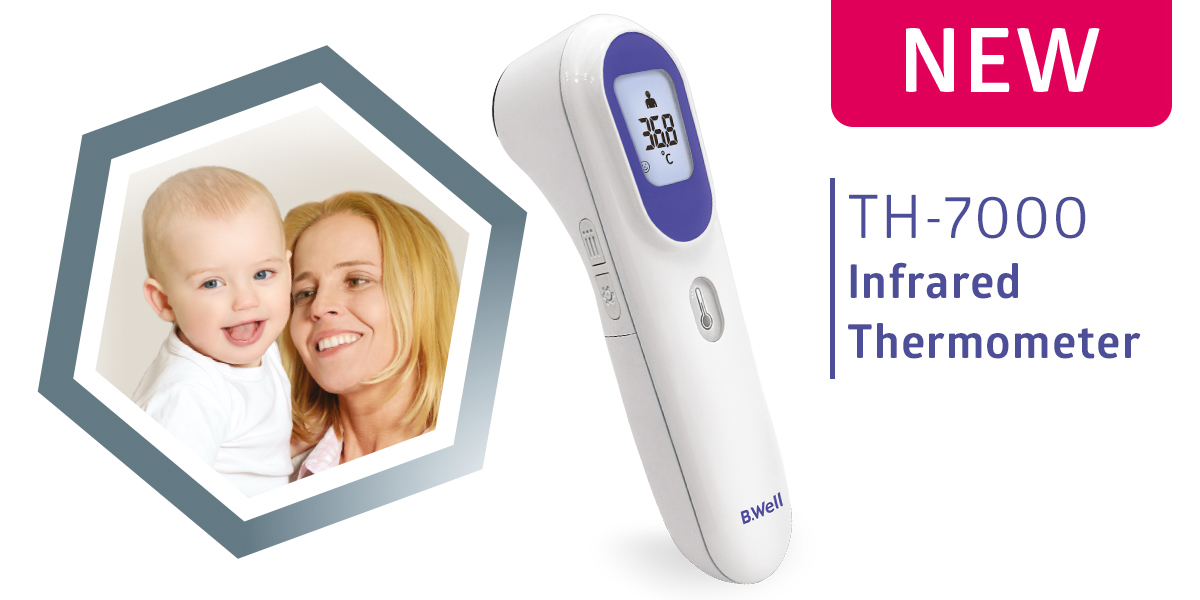 What is new in TH-7000? 
unique distance sensor that determines the correct measurement distance to the person or object and makes the measurement easy and convenient; Once the correct forehead distance has been found, the display will light up. Until then, special characters will be shown on the display and a sound signal will notify you of the found point.
backlight indication that helps understand the temperature level: red display means high temperature, blue display - a normal one.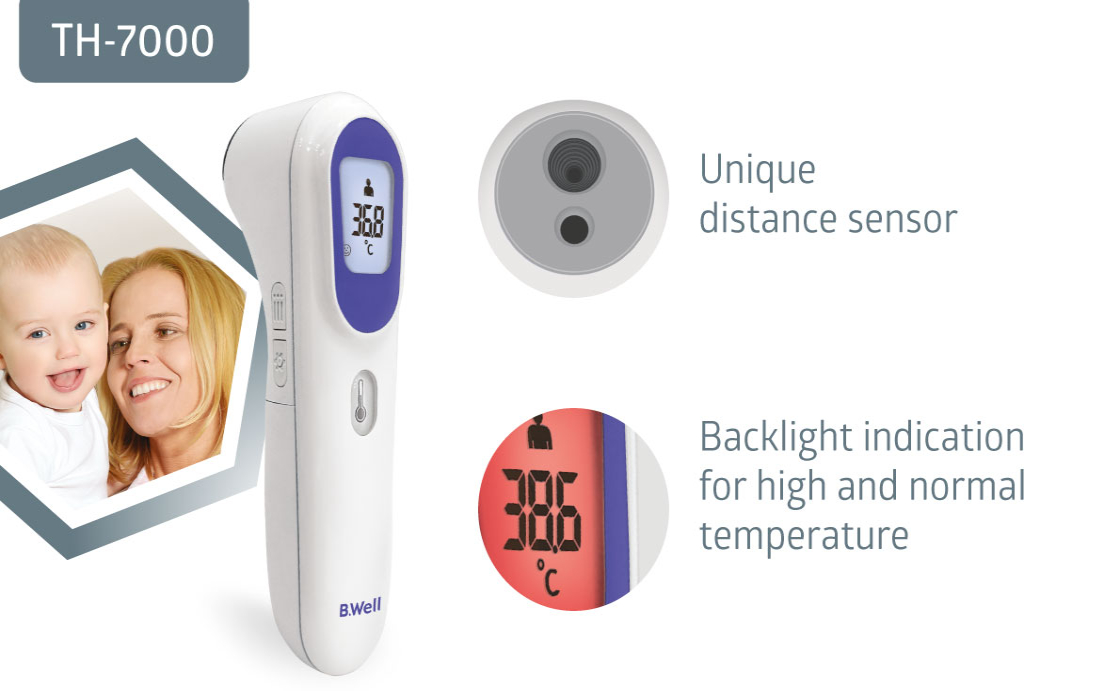 The thermometer is powered by one button and measures the temperature of a human body, water, air and objects. The measurement result is ready in 1 second, and it is enough to point the thermometer to the center of the forehead in 3 cm and push for a human body temperature. The measurement range is from 0 to 100 C. The device has a switch function from °С to °F. You can also recall 10 measurements from the device's memory.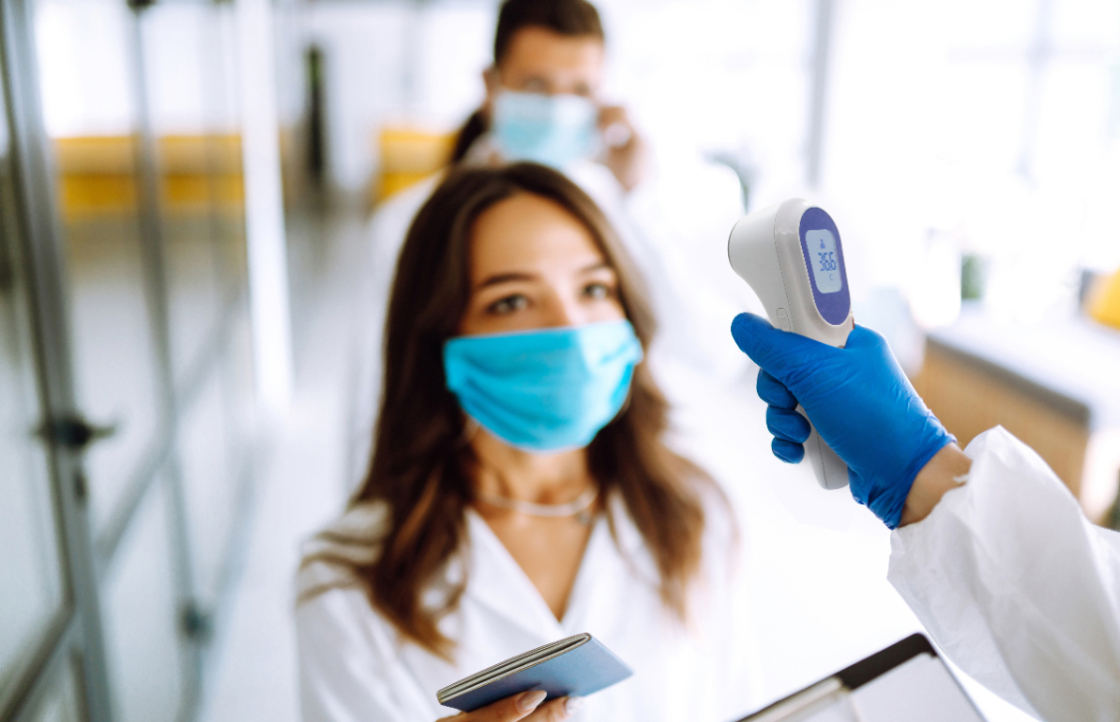 Night mode measurement, including night illumination and silent mode, makes measurement convenient if you want to know the temperature at night. The measurement is contact free - ideal for measuring a baby's temperature.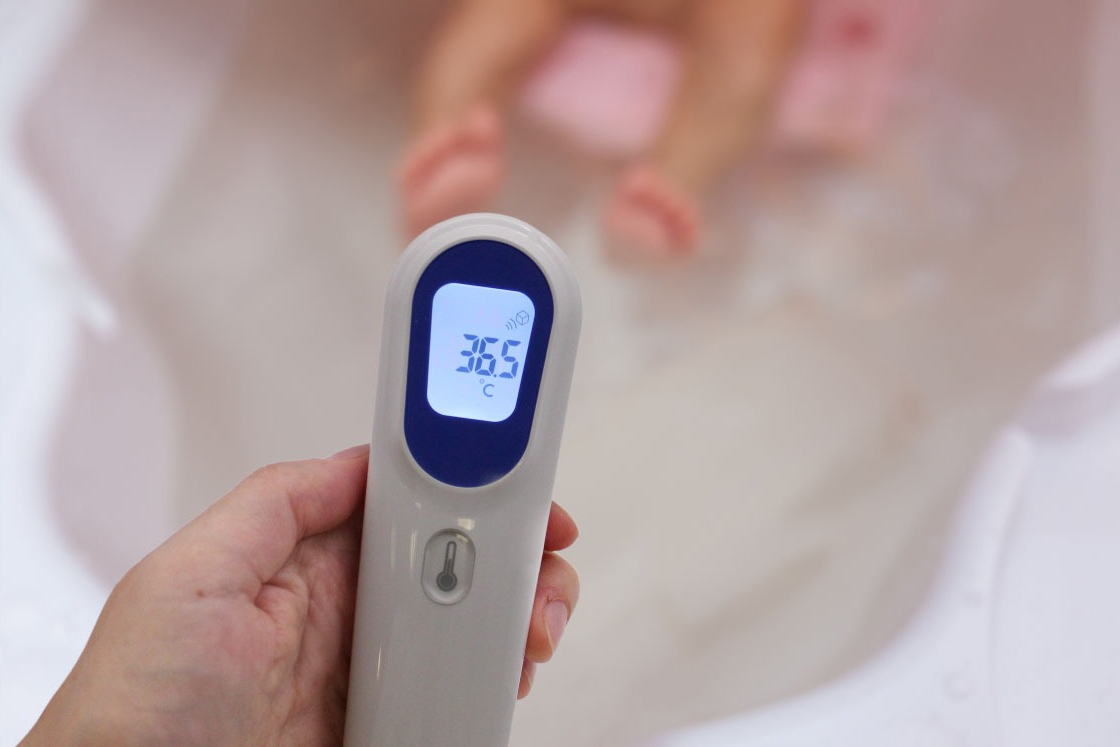 Thermometer is made of safe plastic and contains no mercury or glass. Soft storage bag is included in the package for convenient usage and to take with you. 
Make your life easier and more reliable with TH-7000!