A new product appeared in the B.Well range: PRO-913 mini portable oral irrigator with folding design. 
This compact device is designed to be convenient and easy to take with. 
PRO-913 irrigator will provide complete dental care at home and while traveling.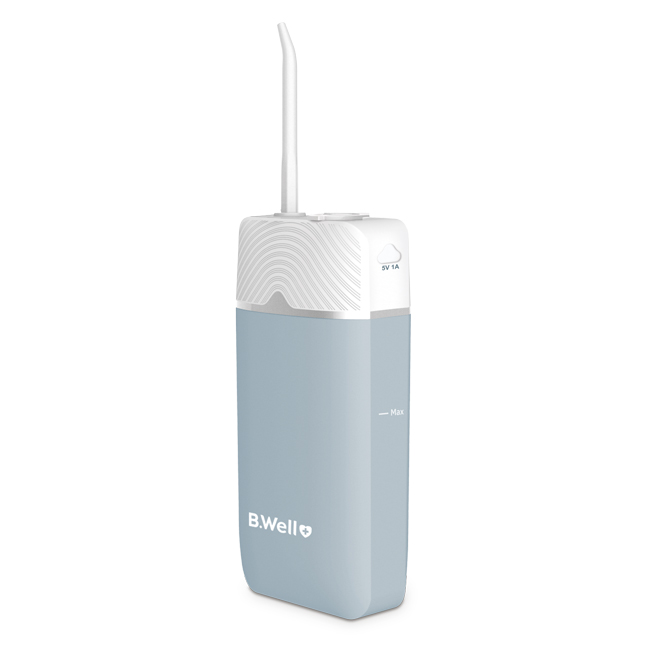 Foldable and compact
Foldable design and original design: convenient to take with you, the device can easily fit into any bag, backpack or even a pocket.

High power
High power of 720 kPa for effective teeth and oral cavity cleaning like in the best models of irrigators.


3 operating modes for a comfortable procedure:
Normal - effective cleaning
Soft — for sensitive teeth
Pulse — for a revitalizing gum massage
Uniform fluid flow
Water pulsation frequency is 1400 - 1800 imp / min.
Wireles
Simple and convenient to use.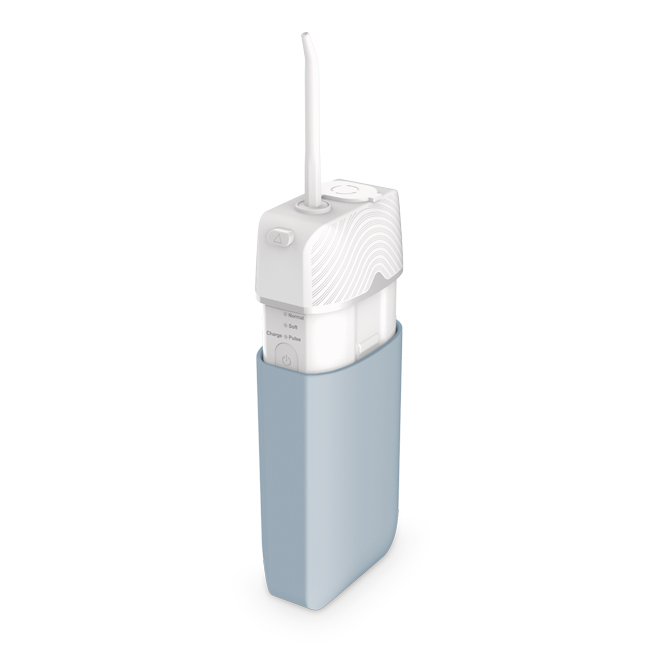 Powered by Micro USB
Recharged by Micro USB, convenient and always at hand. 
Up to a month of use without recharging. 
Water tank capacity: 150ml

Rotation of the nozzle 360
For effective and comfortable cleaning. Has nozzle storage. 

Soft touch cover 
The device is pleasant to hold in the hand and does not slip out.

Convenient waterproof bag included
The mini irrigator PRO-913 complies with international and european standards, and is ideal for individual use.
It will be your best travel and advnture companion!