Children often copy the behavior and habits of adults., therefore, they want to have their own personal "adult" things. But dealing with kids when they're not feeling well can be really tricky. They can get cranky and cry a lot, have trouble sleeping because of a bad cough and a stuffy nose, and might not want to eat.A medical device may scare kids. What if a child has his own friendly looking nebulizer, in the form of a toy. B.Well toy nebulizer is made in the form of a bright yellow train that emits steam like a real steam locomotive. With its playful and captivating toy-like design, the B.Well PRO-115 turns inhalation into an exciting game that kids will love. Say goodbye to the struggle of getting your child to cooperate during treatments - now, they'll be eager to use their nebulizer!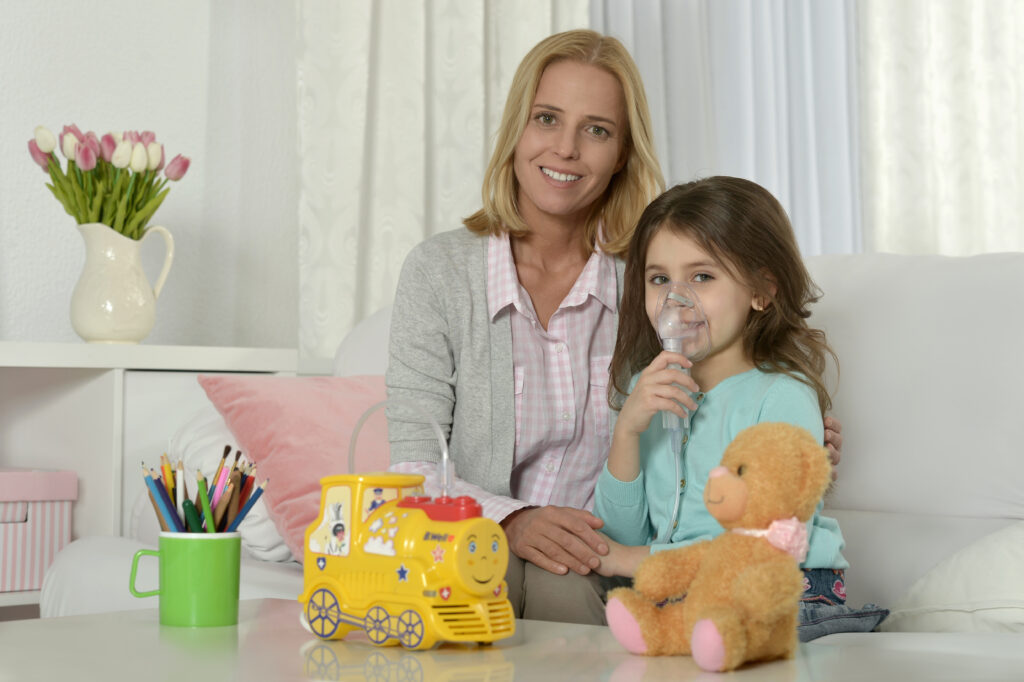 Colorful stickers are included in a nebulizer kit and a child can decorate the device. The set includes three different masks (for a child, an infant and an adult) so it is suitable for the whole family. In addition, PRO-115 comes complete with a mouthpiece for easy inhalation and a nosepiece to cure a runny nose.Nebulizer is a modern inhaler that produces small particles formed from a liquid medicine or saline, which are sprayed upon during inhalation and enter the targeted organs: lungs and bronchi. Nebulizer quickly and effectively heals cough, bronchial diseases and runny nose, while the risk of various side effects is minimal. Technical characteristics of a toy nebulizer are the same as those of an adult one:
- The average particle size is 3,16 microns. Due to such a small particle size, medicine can reach the lower respiratory tract.
- The amount of medicine that enters the lungs during inhalation depends on the respirable fraction
- The percentage of particles of the desired size in the inhaled aerosol. The modern "Basic" sprayer produces an aerosol in which ˃ 70% particles have a size of less than 5 microns. This means that the device efficiently delivers medication to the lungs down to the alveoli and recovery will come sooner.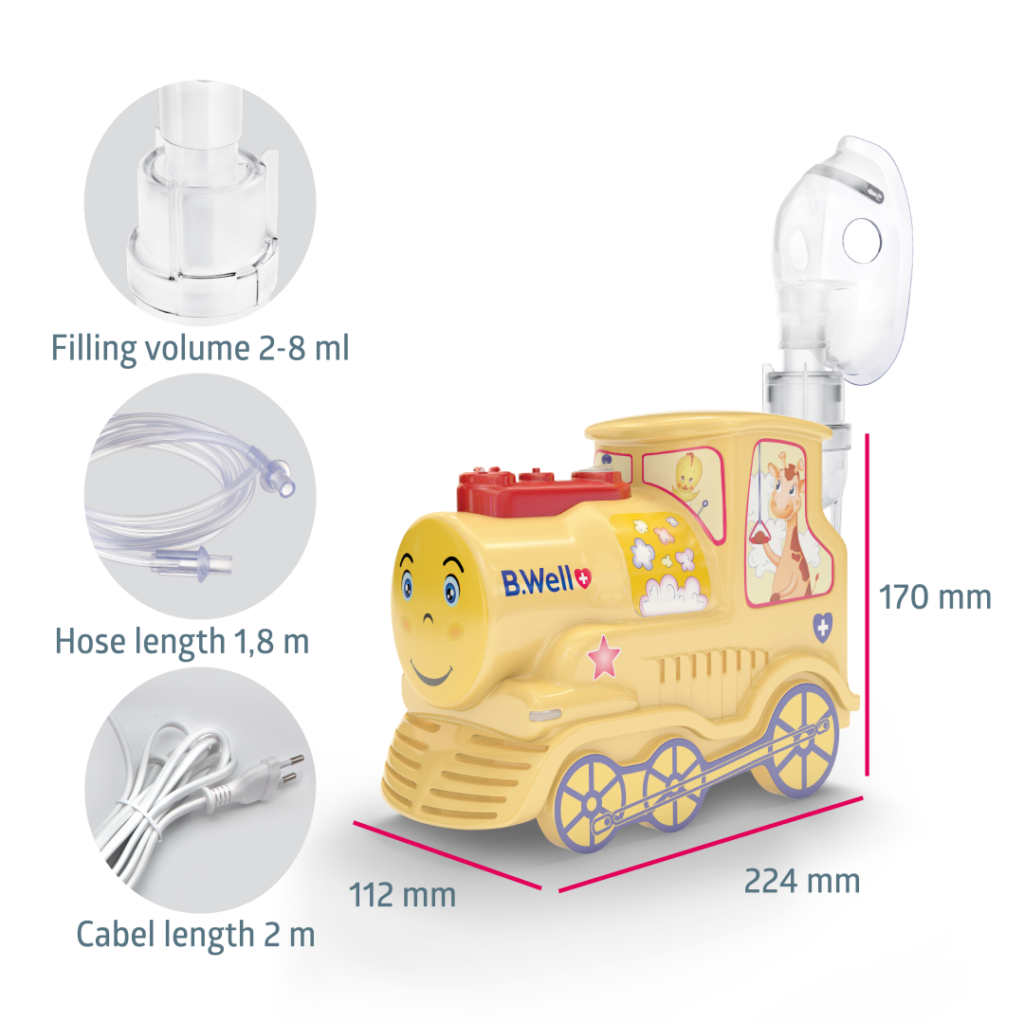 The quality and efficiency of the device is guaranteed as PRO-115 conforms to European standard EN13544 for nebulizers. , ensuring reliable and effective treatment every time. Your child's health is our top priority, and we have developed this nebulizer with their well-being in mind.