Nebulizer is a medical device for low-respiratory tract treatment during inhalation. It quickly and painlessly treats lung diseases: bronchitis, bronchial asthma, chronic lung disease and others. We are used to the fact that such devices are large and noisy. But we can surprise you — nebulizers have become compact and quiet. Therefore, the device can be your faithful assistant if you have an exacerbation of allergies or a cough on vacation.
Our compact MED-120 nebulizer is perfect for this purpose. It has two masks - for children and adults, so that it is suitable for any age. It is low in noise and can be supplied with power through the USB port from a laptop or any other device.
Cough, cold, allergy? B.Well nebulizers will help you to defeat diseases. Inhalation therapy is the most effective method of treating the respiratory tracts. Whether you have a fever or not, cold inhalation with a compression nebulizer will help you get rid of cough or phlegm.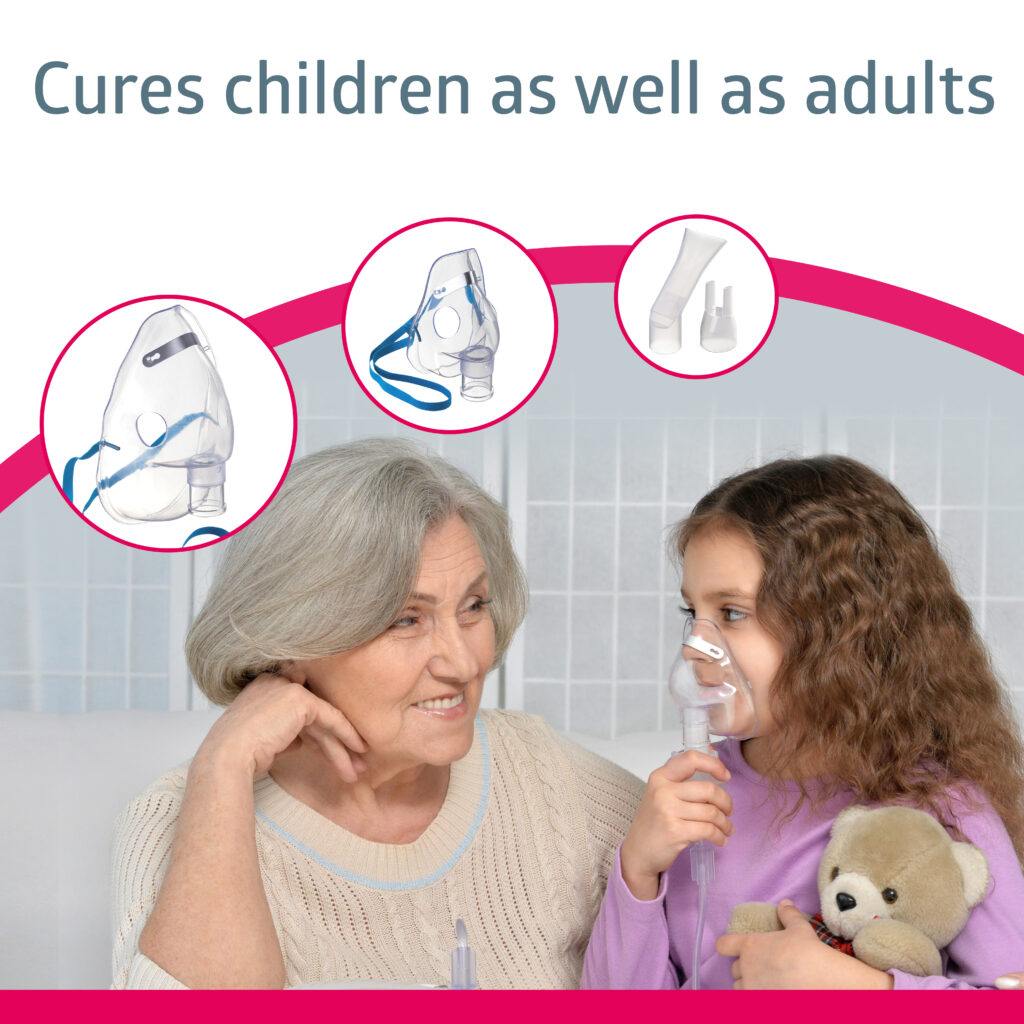 A nebulizer is a medical device that is commonly used for the treatment of different respiratory diseases. It converts liquid medicine into vapor, mist or aerosol so that it can be inhaled directly into the lungs.Basically, it is a lung inhaler. Its advantages are the delivery of the medicine directly to the treated organ, quick recovery, and no side effects on the GI tract.
The inhalation procedure takes no more than 10 minutes, and you simply inhale the medicine prescribed by your doctor. You can use only medicines in the nebulizers.Inhalations can be done at any body temperature. Carrying out inhalations with cold steam does not affect body temperature and is not contraindicated at elevated values. Therefore, even at high temperatures, nebulizer therapy is safe. Use B.Well compact MED-120 for effective treatment and fast recovery.
Inhalations are allowed at any age. Early childhood children breathe through their nose, so babies need to inhale through a mask. When the child can breathe through the mouthpiece, the mask can be replaced with it. Nebulizers are a safe and effective way to deliver medications to an infant. For example, the B.Well PRO-115 nebulizer comes with 3 masks of different sizes (including for babies), as well as a mouthpiece and nosepiece. Therefore, the device is suitable from the age of 0+ and further, let's say, "for growth." Always contact a doctor in case of respiratory tract diseases.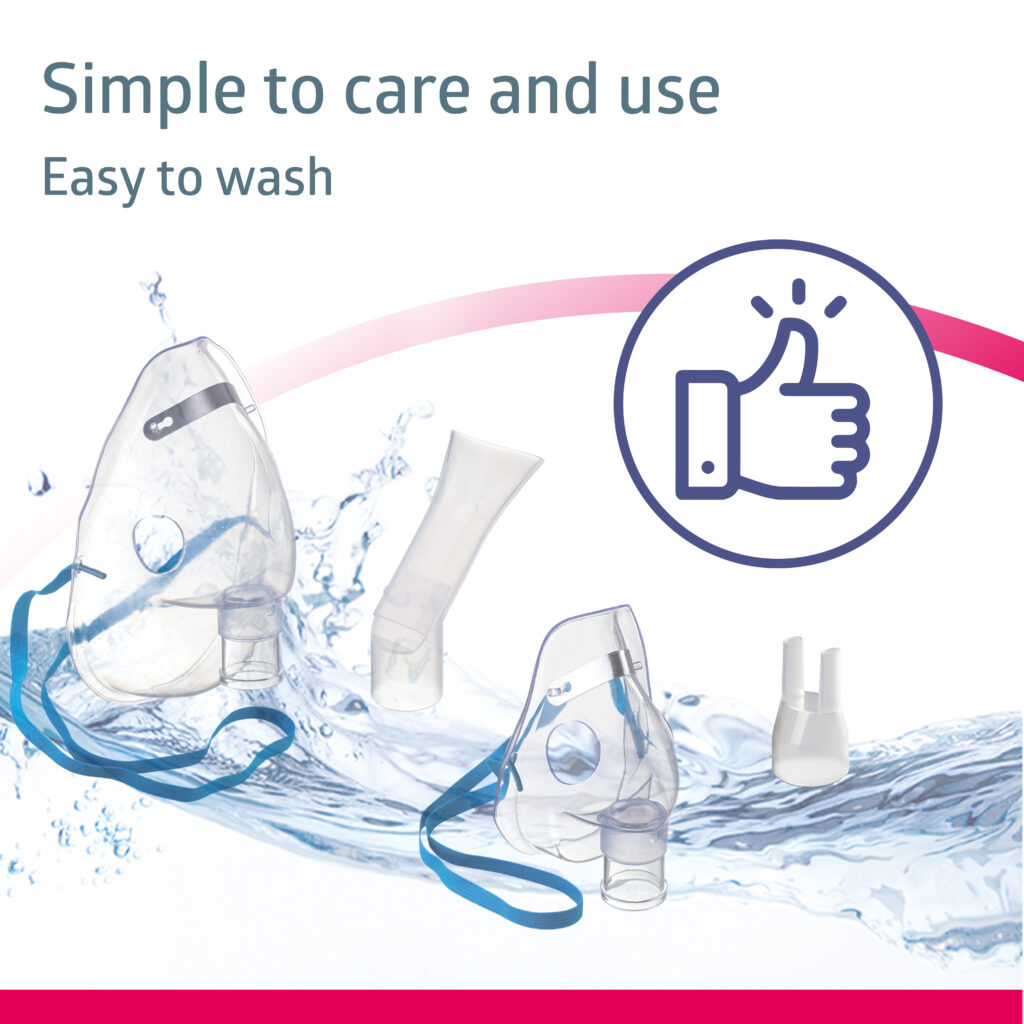 Quiet and compact, B.Well MED-120 compressor nebulizer is the right choice for your health. Compact nebulizer, dimensions (102 × 140 × 61) mm, convenient to use and easy to store. Low noise level (equivalent to rain) is unique for a compressor nebulizer. Modern nebulizer, average particle size 2.9 µm and a high respirable fraction 71.1% allow medication to penetrate deep into the lungs for fast healing. Compressor nebulizer MED-120 conforms to European standard for nebulizers, EN13544-1.
Check out MED-120 for effective treatment at home and follow us on Instagram and Facebook to keep your health under control!