The sun is shining, birds are singing, the world is blooming and the grass has turned green. Summer is coming. It seems that nothing can darken the mood, but some people start to suffer from allergies to pollen. Statistic shows that almost every sixth inhabitant of the Earth has an allergy disease.
The most allergenic plants are birch, alder, oak, jasmine, wheat, etc. They bloom all over the world in climatic zones where the seasons change. An allergy to pollen can manifest itself in several ways: runny nose, teary eyes, rashes on the skin, edemas and bronchial asthma, which can result in coughing and asthma attack.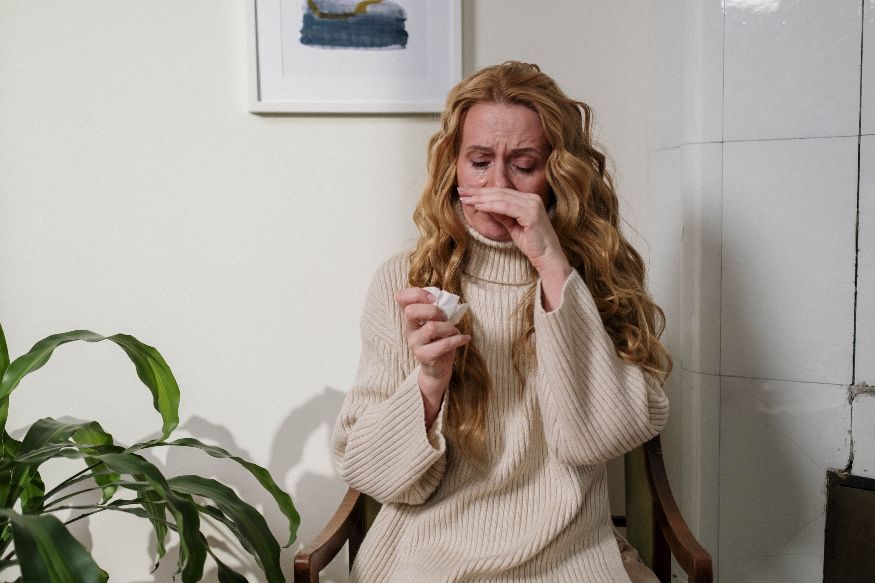 To fight hayfever, many people leave their homes at the flowering time, drink special pills, drip eye and nasal drops, and use ointments. Another way to deal with seasonal allergies is to treat unpleasant symptoms with a nebulizer. 
Nebulizer is a modern inhaler that produces small particles formed from a liquid medicine or saline. Nebulizers form an aerosol with particles from a medicine, which is sprayed upon inhalation and enters the targeted organs - lungs and bronchi.  It is very effective to treat the lower respiratory tract with the nebulizer. It helps with bronchial asthma and allergic cough, ease breathing and bring a runny nose into relief. A nebulizer therapy has minimum side effects on other organs.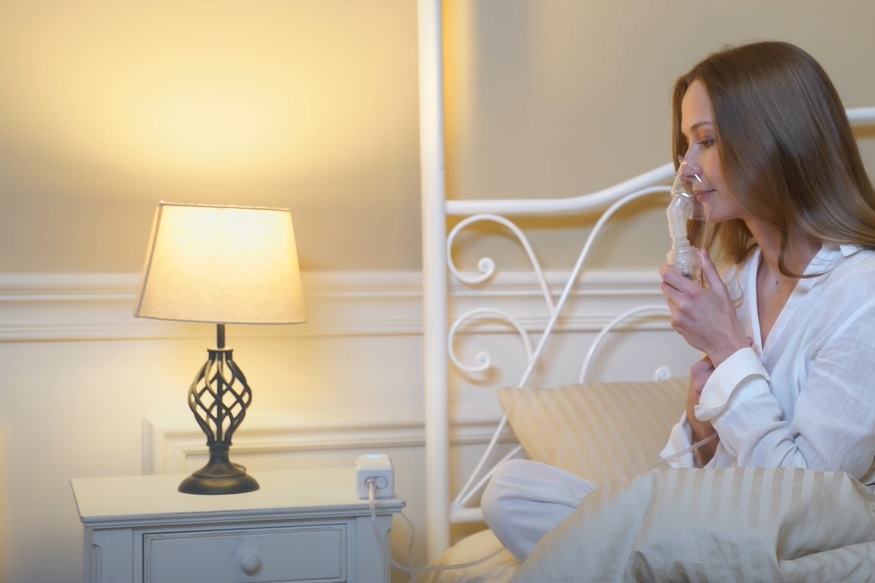 The procedure is very simple and fast with B.Well nebulizers. You need to inhale an aerosol with medicine for about 10 minutes. The speed of the procedure is very fast due to the high speed of aerosol spraying. An aerosol is generated by passing air flow through a nebulizer cup. The respirable fraction (a number of effective particles that deposit in the targeted organ) of all B.Well nebulizers is more than 70%. That is very high and is confirmed by European standard for nebulizers EN13544-1.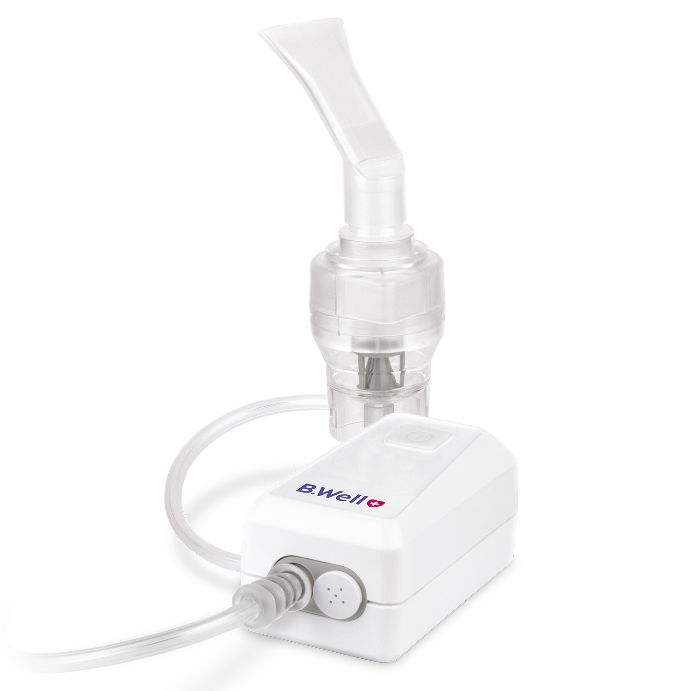 Our compact nebulizer MED-120 is suitable for those who are used to an active lifestyle, love to travel and have a passion for modern gadgets. Anywhere you go, you can take it with you. We all love to travel, vacation time is near, and even despite the COVID-19 restrictions, people have learned to find a way out of in this situation: they take long walks, go hiking, travel by personal transport, etc. Our MED-120 nebulizer is easy to take with you. Although it is small, it is no less powerful and effective than a big one.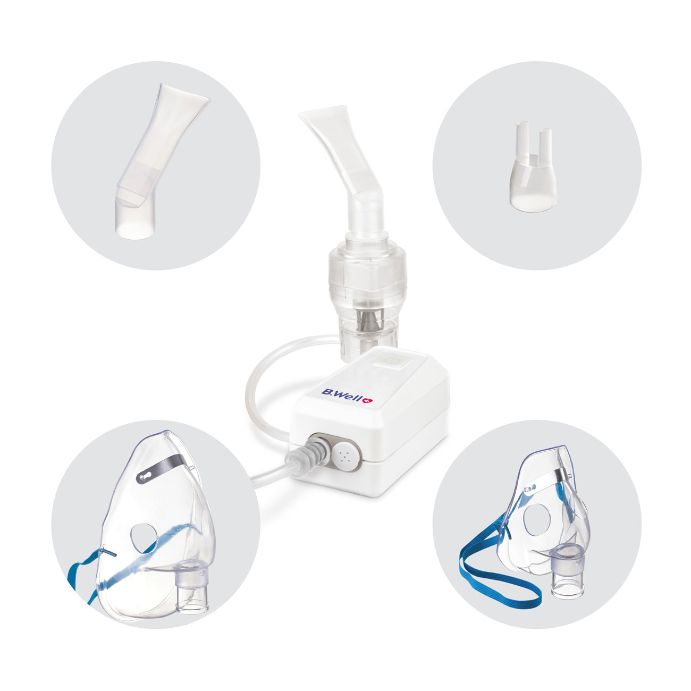 MED-120 is a modern compressor nebulizer. Thanks to an average particle size of 2.9 µm and a high respirable fraction 71.1%, medication penetrates deep into the lungs for fast healing.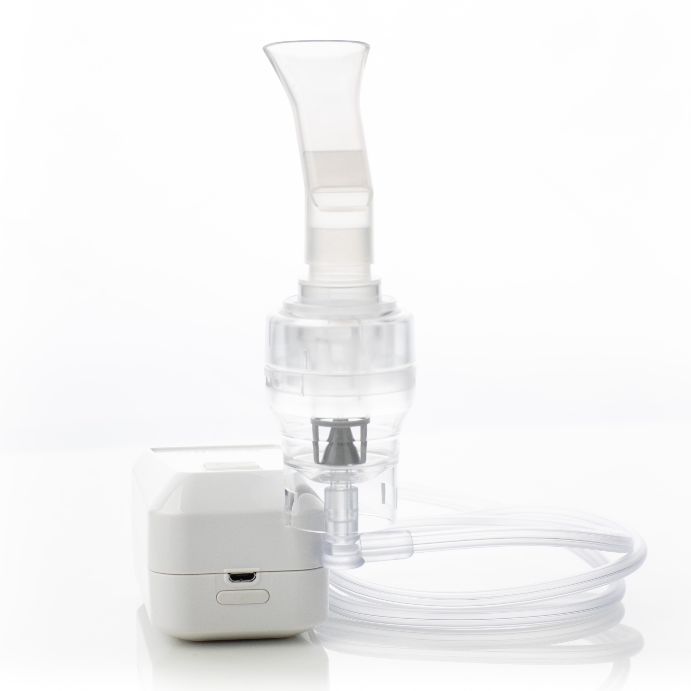 It was developed both for children and adults. It is compact and quiet. The device is activated at the push of one button and is suitable for all types of nebulizer medication. It has a micro-USB port for power supply and can operate being connected to a computer, power bank or any other gadget. This doubly makes it travel-friendly. The package includes two masks (an adult and a child one) and a nose piece to moisturize the nasal cavity and relieve the symptoms of allergies. 
The device has a fast speed of nebulization (0.3 ml/min) and weighs only 160 grams. More travel-friendly healing device is hard to imagine. 
Stay healthy and allergy free wherever you are, and be well!