B.Well kindly invites you to take part in the Arab Health 2021 online exhibition and visit our company page. 
The online event will be held from 23 May to 22 July, 2021. 
For 45 years Arab Health has been the largest global gathering of healthcare companies, technology, products and services in the MENA region. 
The Arab Health online is free to attend. The event is expected to welcome 3,500 exhibiting companies and 51,670 attendees from 170 countries. 190+ healthcare webinars, workshops and sessions will be a part of the online business program.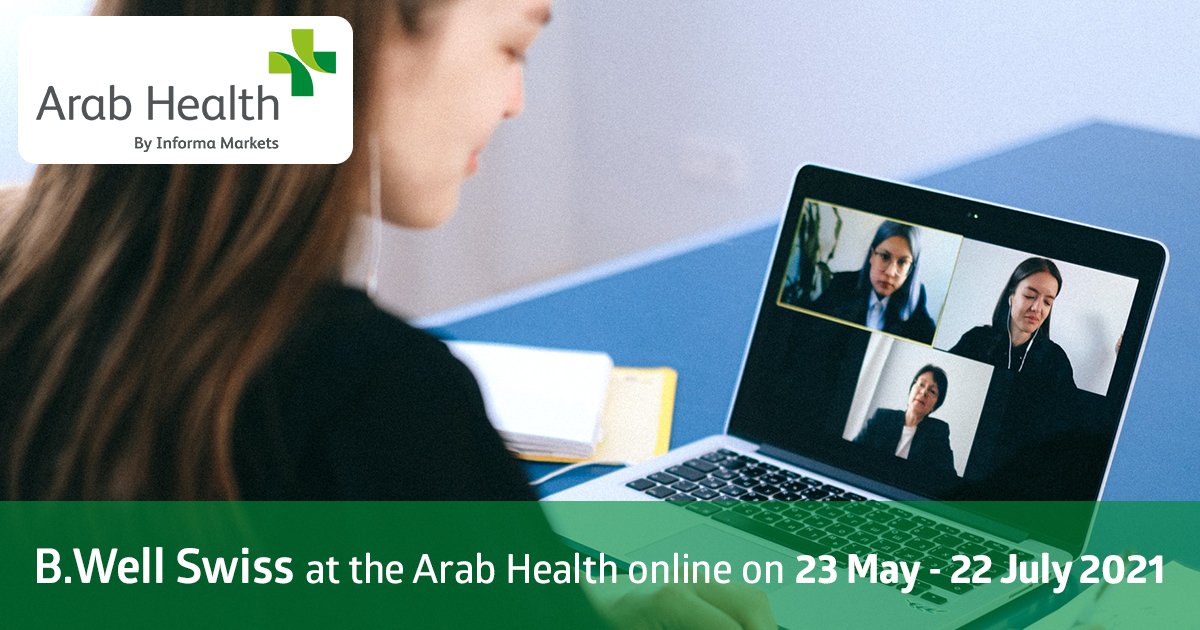 Connecting manufacturers and service providers with clinicians, procurement professionals, dealers and distributors is the primary goal of the event. It brings together policy drivers, thought leaders, healthcare professionals and decision-makers in order to address healthcare's most pressing challenges through collaboration and empowerment. 
Dates: 23 May - 22 July 2021.
Time: 9 am - 6 pm.
We are looking forward to presenting you a new generation of B.Well health care products and orthopedic goods. You can freely ask all your questions in a live chat on our company page. See you there!