B.Well Swiss kindly invites you to the Florida International Medical Expo (FIME) online, where our company will take part from August 2 to October 1, 2021. 
Now in it's 30th year, FIME is the Americas' leading medical trade fair and exhibition, gathering thousands of medical device and equipment manufacturers and suppliers, dealers, distributors and other healthcare professionals from across the United States, Central, South America and the Caribbean.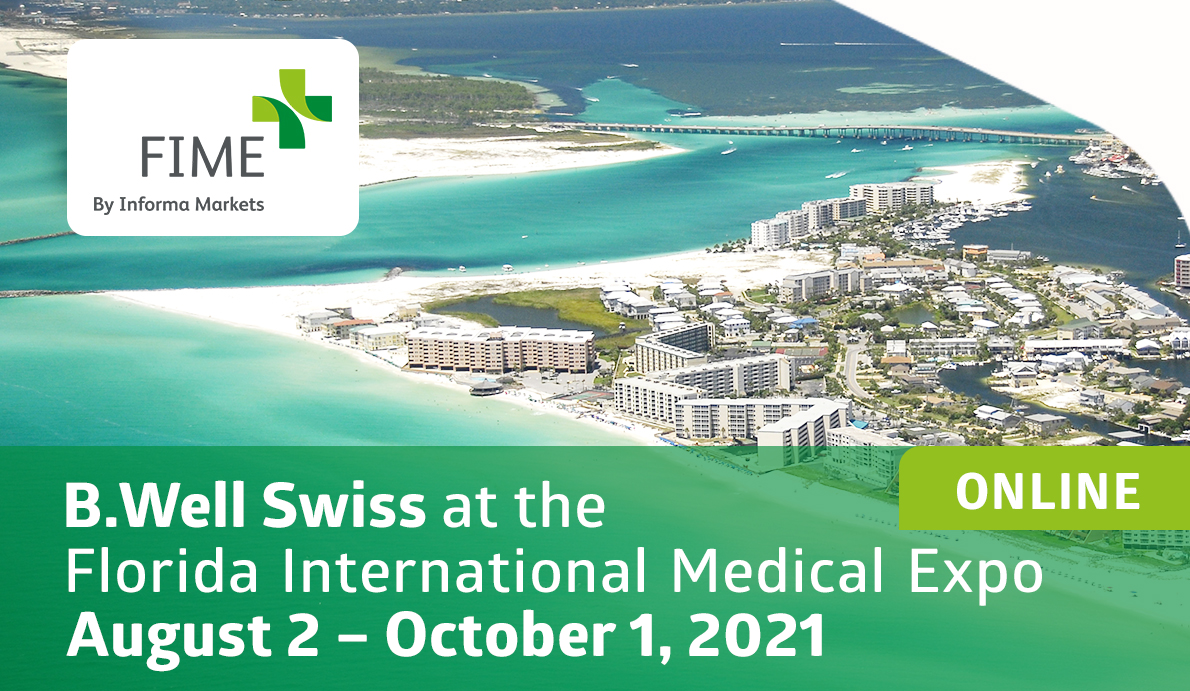 The show provides a strong business platform to more than 500 exhibitors from more than 40 countries, including country pavilions to showcase cutting edge device innovations and solutions. The event also hosts several multi-disciplinary educational business conferences.
A two-month series of online networking in addition to the live event, giving participants more time to engage with and convert valuable contacts. In the digital world, you can search, discover, connect and more, all at your own pace, making the most of your time. Trade focus days will include presentations and networking opportunities for all in the healthcare sector. You can register to the FIME for free here. 
Let's get to know each other better at the FIME!